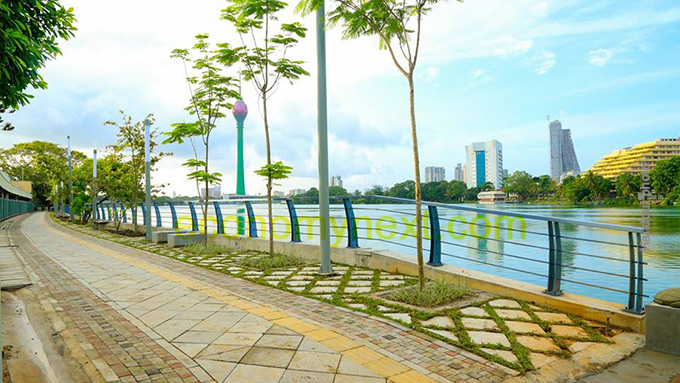 ECONOMYNEXT – Sri Lanka has built a linear park along the shore of a lake in the capital Colombo where more than 200 acres of land will be developed into a major commercial hub, a minister has said.
A 3 kilometre linear park along Beira Lake shore was built with 640 million rupees of funding from the World Bank. Another 2.5 kilometre stretch of linear park was now being built.
Megapolis Minister Patali Ranawaka said 200 acres of land along the lake belonging to state agencies like Sri Lanka Ports Authority, Sathosa and Transport Ministry will be developed into a commercial hub.
He said the lake was highly polluted and a program will be launched soon to clean it up.
About 350 families living in underserved shanties had been moved without using force to a high rise development in Dematagoda area, he said. (Colombo/June13/2018)